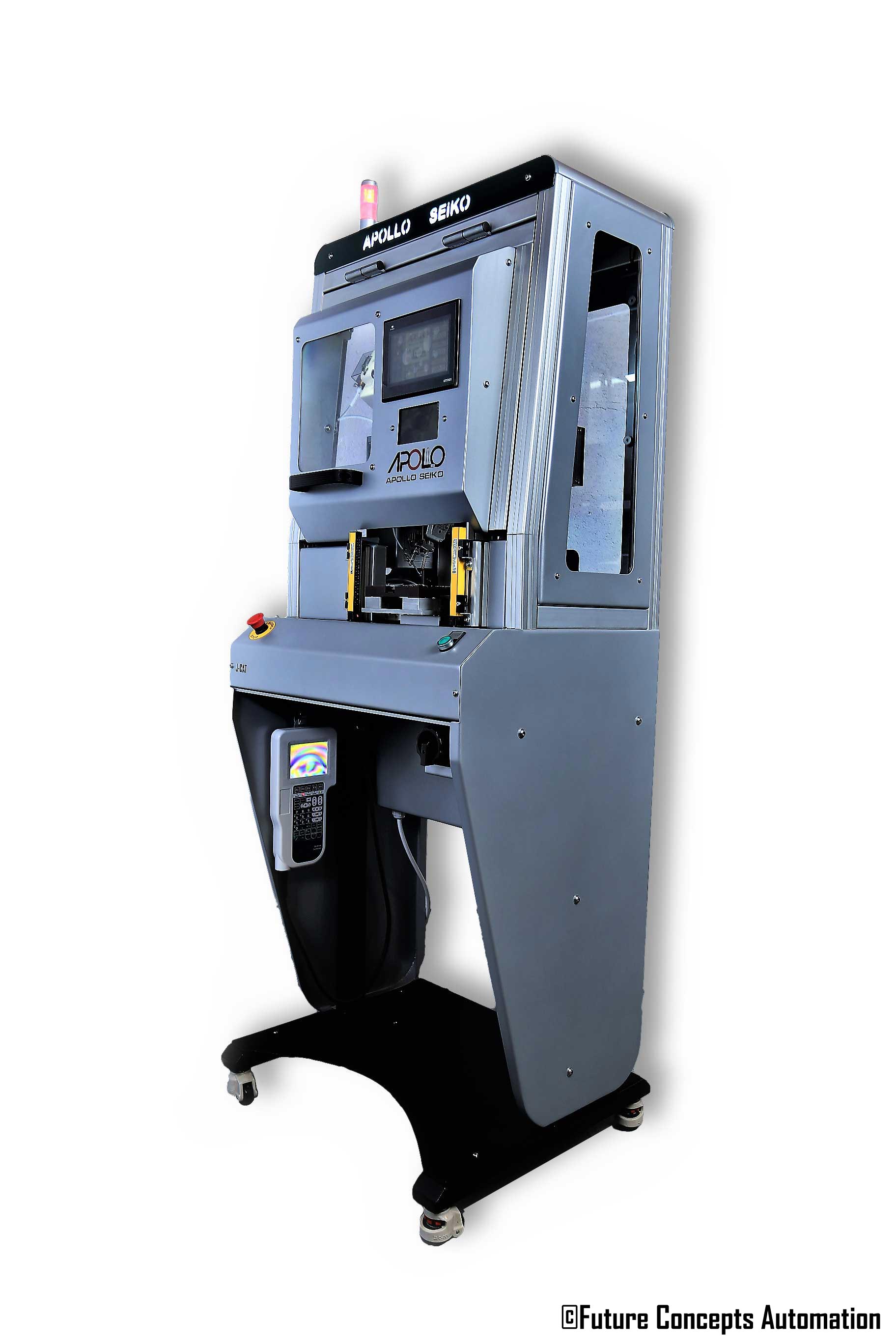 JCAT Workcell
Apollo Seiko Europe proudly introduces the new J-CAT workcell. This fully equipped stand alone soldering station is capable to integrate any model J-CAT soldering robot. With touchscreen HMI, safety light curtains, easy to operate workflow this solderstation meets all requirements and more.
Temperature pause timer, real time solderview, easy to adapt on screen messages and instructions will make the production process and workflow very reliable and consistent.
Please contact us for more technical details.