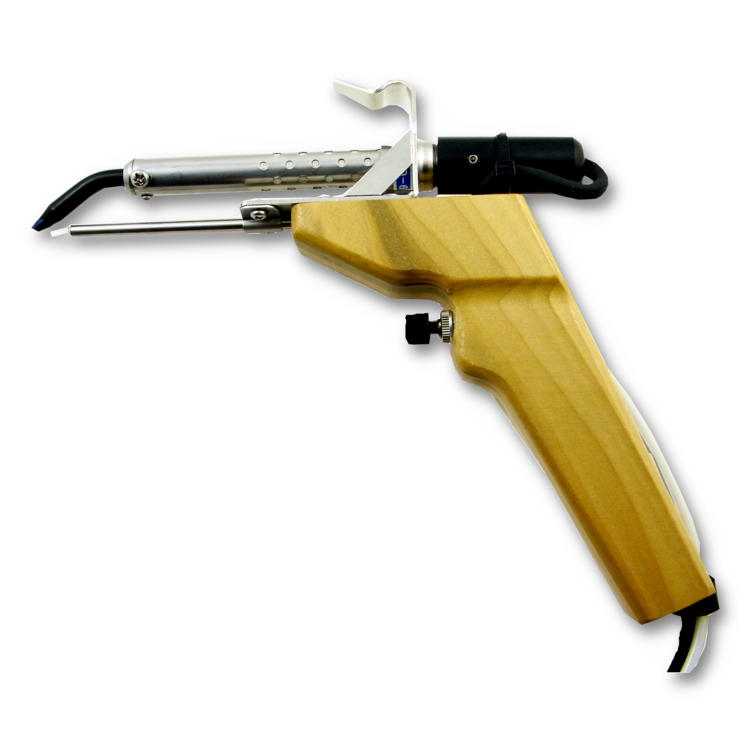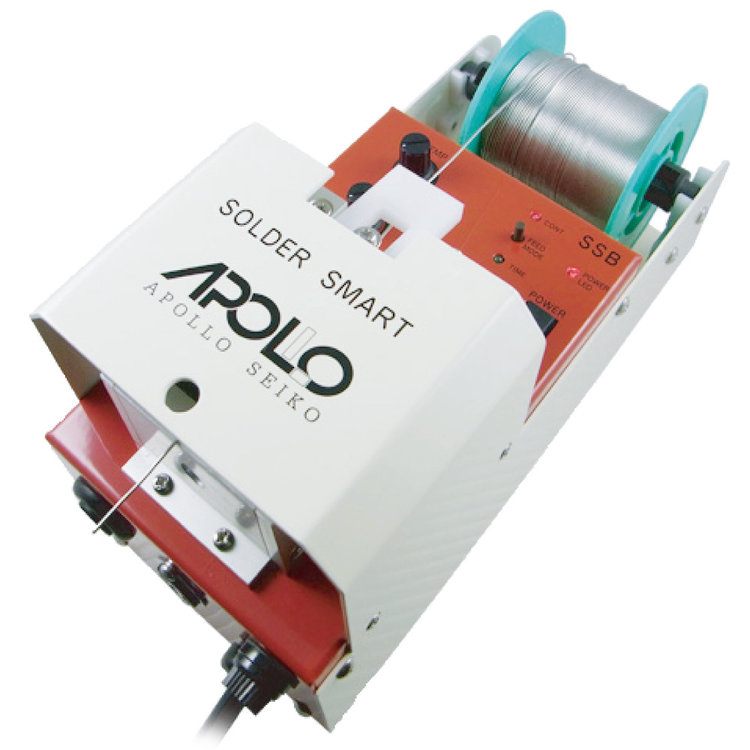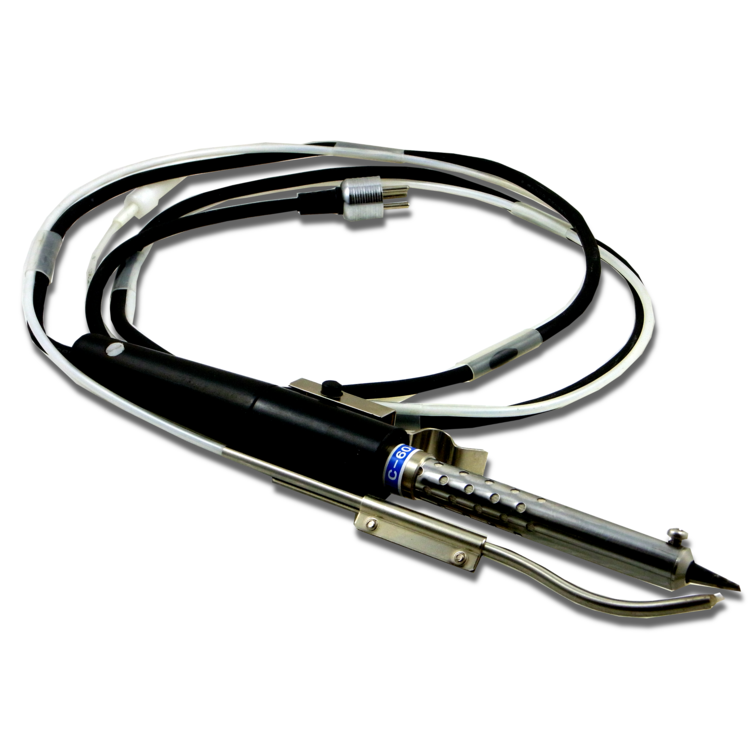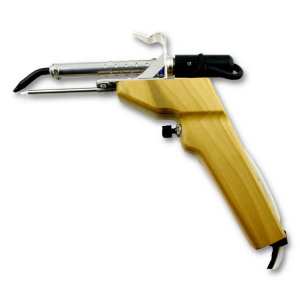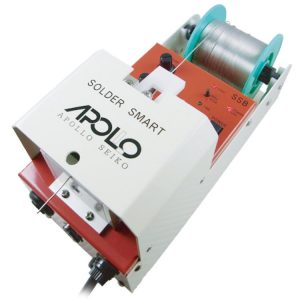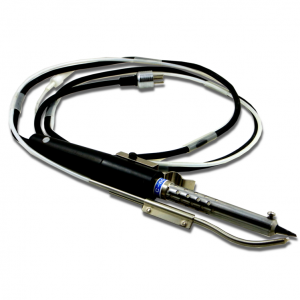 SSB Solder Feeder Soldering Station
This integral unit will increase efficiency of manual solder work. "Handling the iron unit" and "Feeding the solder" are two actions that can be done with one hand. The solder wire feed length is controlled with a timer which provides good soldering quality, and the iron units can come in either pen or pistol type. In addition, there are more than 20 different types of iron tips available.
SSB is a soldering iron and solder wire feed function that has been integrated. You can select the pen or pistol type depending on the application. You can also use thick solder wire in the form of Φ2.0.
These feeding units utilize a set of pinch rollers to feed the wire. The Zero Solder Ball (ZSB) rollers are not available on the SSB.
| Type | SSB Soldering Station |
| --- | --- |
| Power | AC 100V 50/60Hz |
| Motor | DC 5 Watt |
| Solder Diameter | φ0.4~2.0mm |
| Solder Feed | 1 Pulse timer / Continuous |
| Solder Feed Speed | 10~30 mm/sec |
| Solder Feed Reverse | N/A |
| Thermostat | Vari-tap type |
| Weight | Approx. 2kg |
| Accessories Included | Solder wire feeder, Iron unit, Iron tip, Power cable |
| Options | Iron stand (AK-1), Foot switch (can be connected), Solder wire feeding tube |