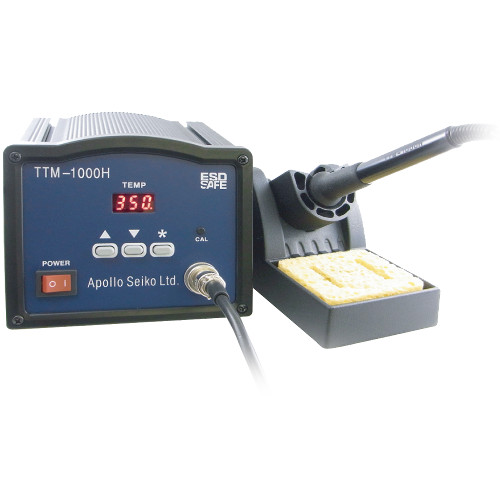 Lead-Free Manual Soldering Station
This economical equipment is designed to produce lead free soldering with no static electricity. The only necessary replacement part is the iron tip.
Type

TTM-1000H

Power
AC100V, AC115V, AC220V

Setting Temperature

200~420℃
Heater Capacity

90W

Output Power

36VAC, 400KHz
High Frequency Current

Temp. Consistency

±2℃ (no load)

Raising Time

25 sec (300℃)

Weight
Controller
2.5kg
Iron Unit

0.1kg
Iron Stand

1.0kg

Accessories Included

Iron cartridge grip, Iron cartridge, Iron holder stand, Power cable

Accessories: What can you customize?