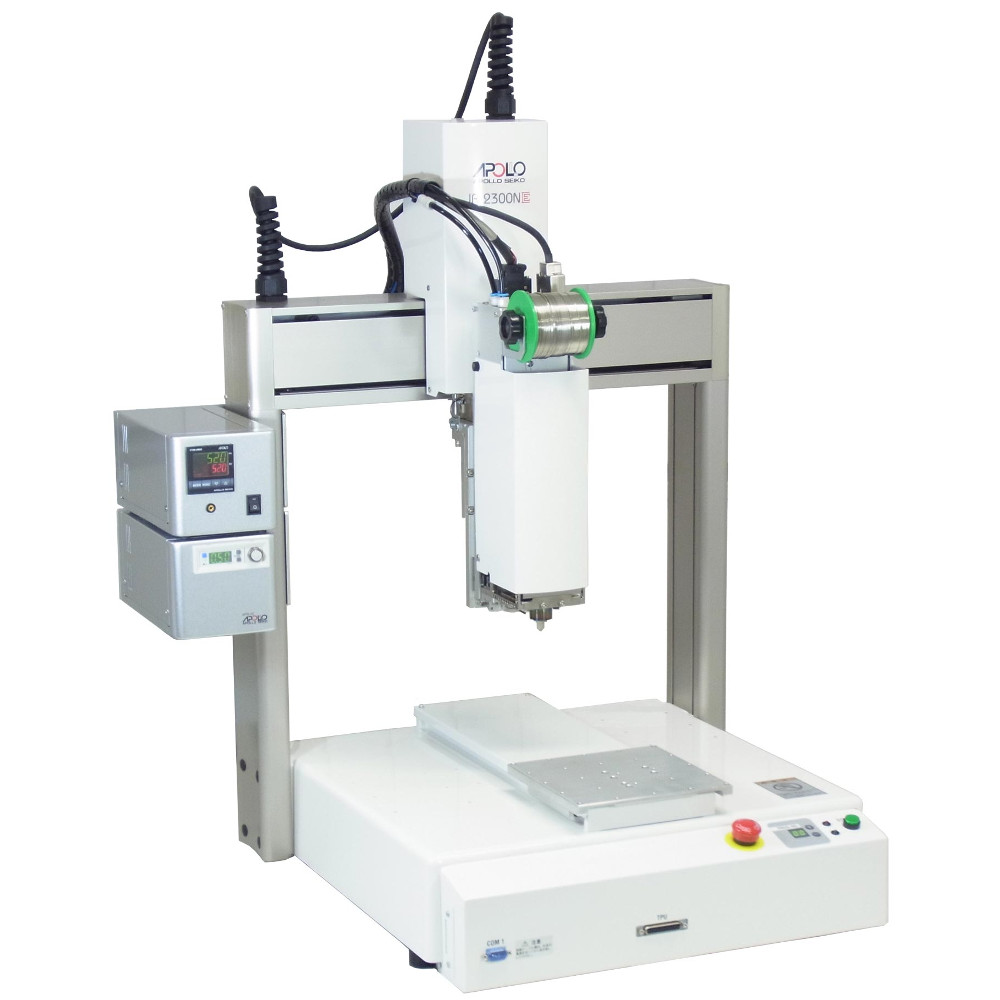 Desktop Sleeve Soldering Robot
This robot installs particularly well into a "lean" cellular production environment. Sporting our SLV sleeve technology, the J-CAT SLV is easy to maintain and eliminates both flux spattering and solder balls. Its ceramic sleeve system prolongs robot life and cuts down on repairs. We also offer custom ceramic sleeve fabrication to better fit your application requirements.
Type
J-CAT330 SLV

J-Cat340 SLV

Operation Range (X Y Z)

300x320x100 mm

400x400x150 mm

Portable Weight

15 kg

Repeatability
X,Y,Z ± 0.007mm
Program Capacity

999 pograms

Memory Capacity

32,000 points

Soldering Condition

500 conditions

Setting Temperature

0~550°C (1°C increment)
Soldering Feeding Amt Resolution

0.1 ~99.9mm (0.1mm increments)
Solder Feeding Speed

1.0~50.0mm/sec. (0.1mm/sec. increments)
Solder Diameter

φ0.8~1.2mm
Power Consumption

350W (Max)

Heater Power Consumption

135W
Power Source

AC94~260V(Single phase)

Supply Air

0.5 MPa (dry & clean air)

Interface

for external operation command D-SUB25 female pin (harness side; male)

Dimensions (WxDxH)

680x588x1099 mm

672x643x1149 mm

Weight
40 kg

47 kg

Accessories: What can you customize?