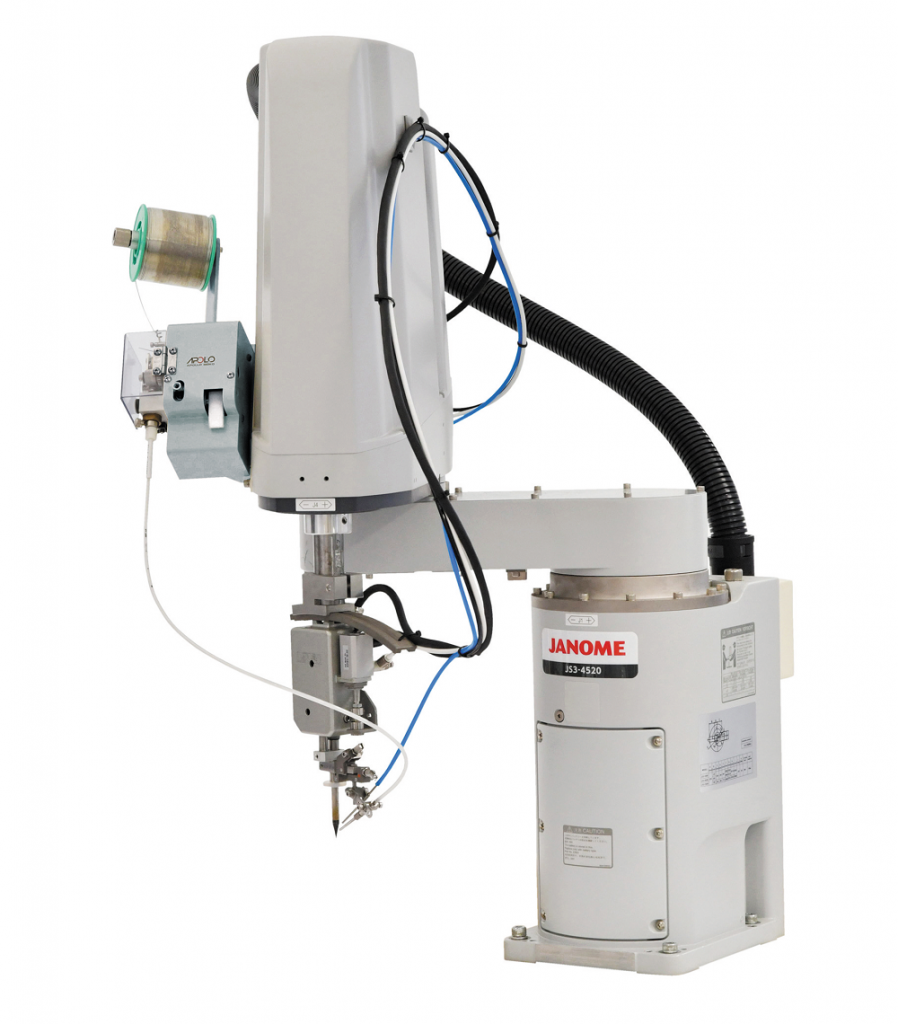 This high-speed, axially-moving robot is ideal for use with in-line applications designed for full automation. It is equipped with out latest soldering unit, the LYRA II, to meet all your soldering needs. Featuring the latest PC software to make it easy to manage application data.
Type
JS250
JS350
JS450
JS550
Drive Method
AC servo motor
Operation Range
J1, J2 Arms
100,150 mm
125, 225 mm
225, 225 mm
325, 225 mm
Z Axis
150 mm
R Axis
340 °
Control Method
PTP (point to point) control, CP (continuous path) control
Interpolating Function
3-Dimensional line and arc interpolation
Position Detection
Absolute encoder
Teaching Method
Remote teaching (JOG); Manual data input (MDI); Direct teaching
Teaching System
Original software: simple and broad-use teaching system
Teaching Pattern
Programming by teaching pendant
Programming Capacity
255 programs
Data Memory Capacity
Max 30,000 points
Simple Sequencer
Max 1,000 points
Max Payload
4kg
6kg
6
6
Max Speed(J1, J2)
4200mm/s
6300mm/s
5600mm/s
6200mm/s
Robot Weight
30kg
30kg
31kg
32kg
External Serial Interface
RS422 1ch (for teaching pendant); RS232C 1ch(for PC COM1); RS232C (External device COM3); COM2: using solder controller
External I/O
I/O-SYS: input 15, output 14
I/O-1: input 18, output 22 (4-relay contact)
Power Supply
AC180~250V (Single phase)
Power Consumption
950W
1,050W
Air Supply
0.4~0.5 MPa (dry & clean air)
Accessories: What can you customize?